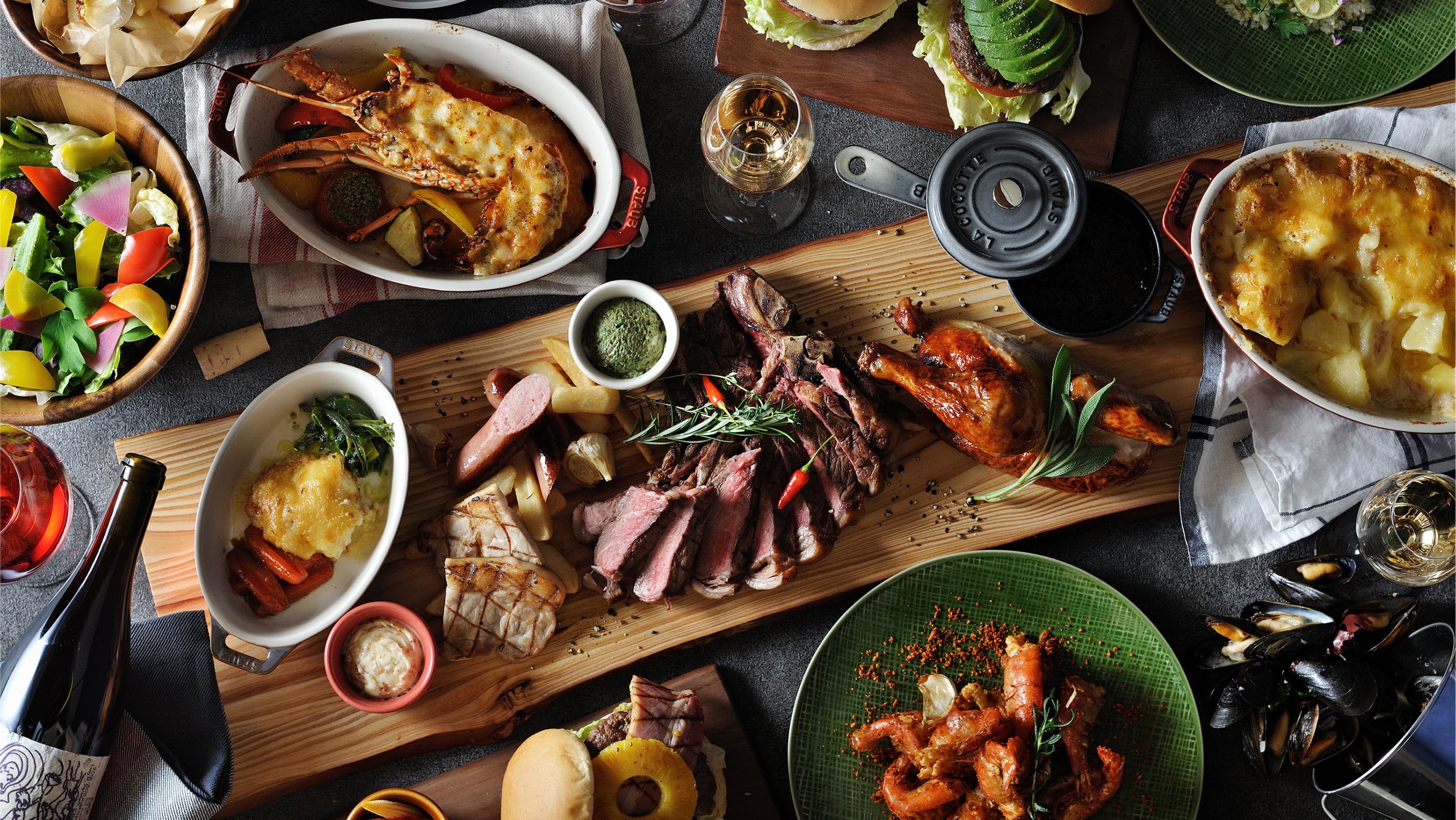 Authentic Grilled Food
with Blue Ocean View
Next to BANTA CAFE, there is a authentic grill restaurant "Hoshino Resort OLU Grill". "OLU" means "blue" in Okinawan dialect. At the dining overlooking the endless blue ocean, you can enjoy wood-fired steak and seafood served with Okinawa's unique sauce such as awamori and black vinegar. At lunch, you can enjoy a thick hamburger with juicy patties.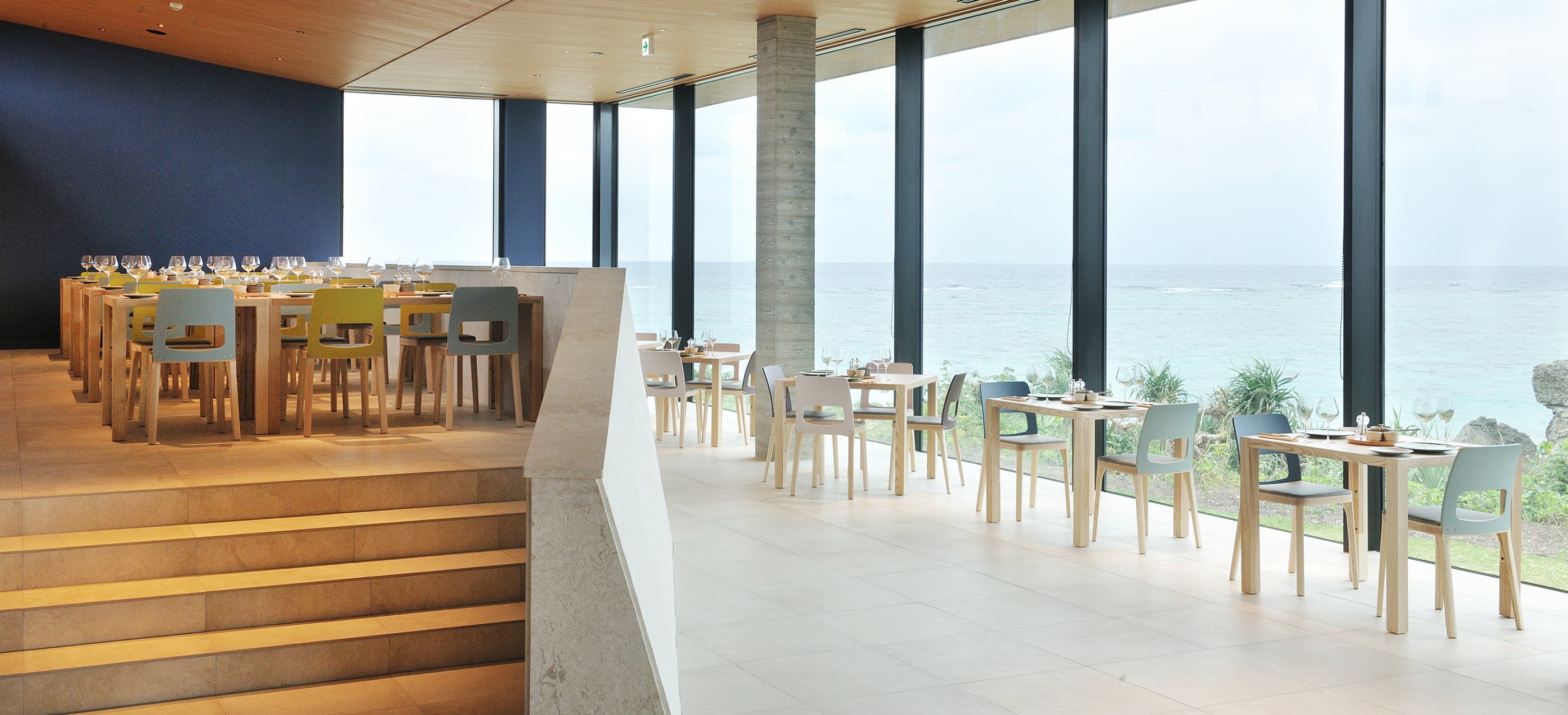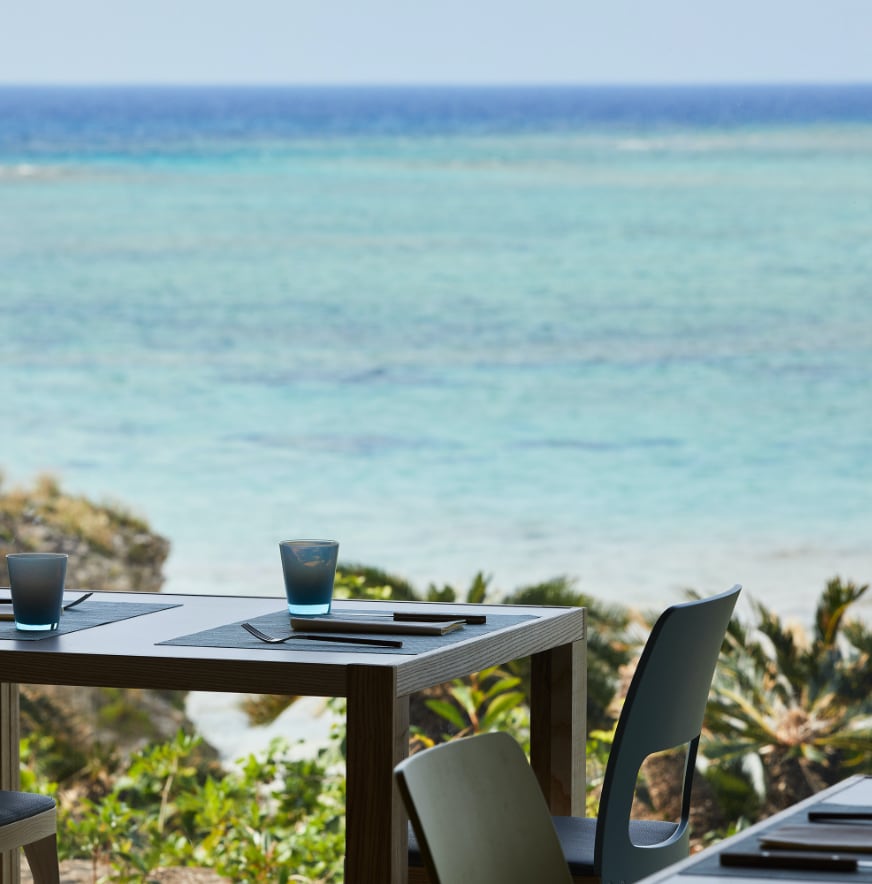 At dining, you can enjoy your meal while gazing at the endless ocean. Enjoy your meal with the changing ocean scenery such as lunch with shinning sea, beautiful sunset color, dinner at the light of the lighthouse.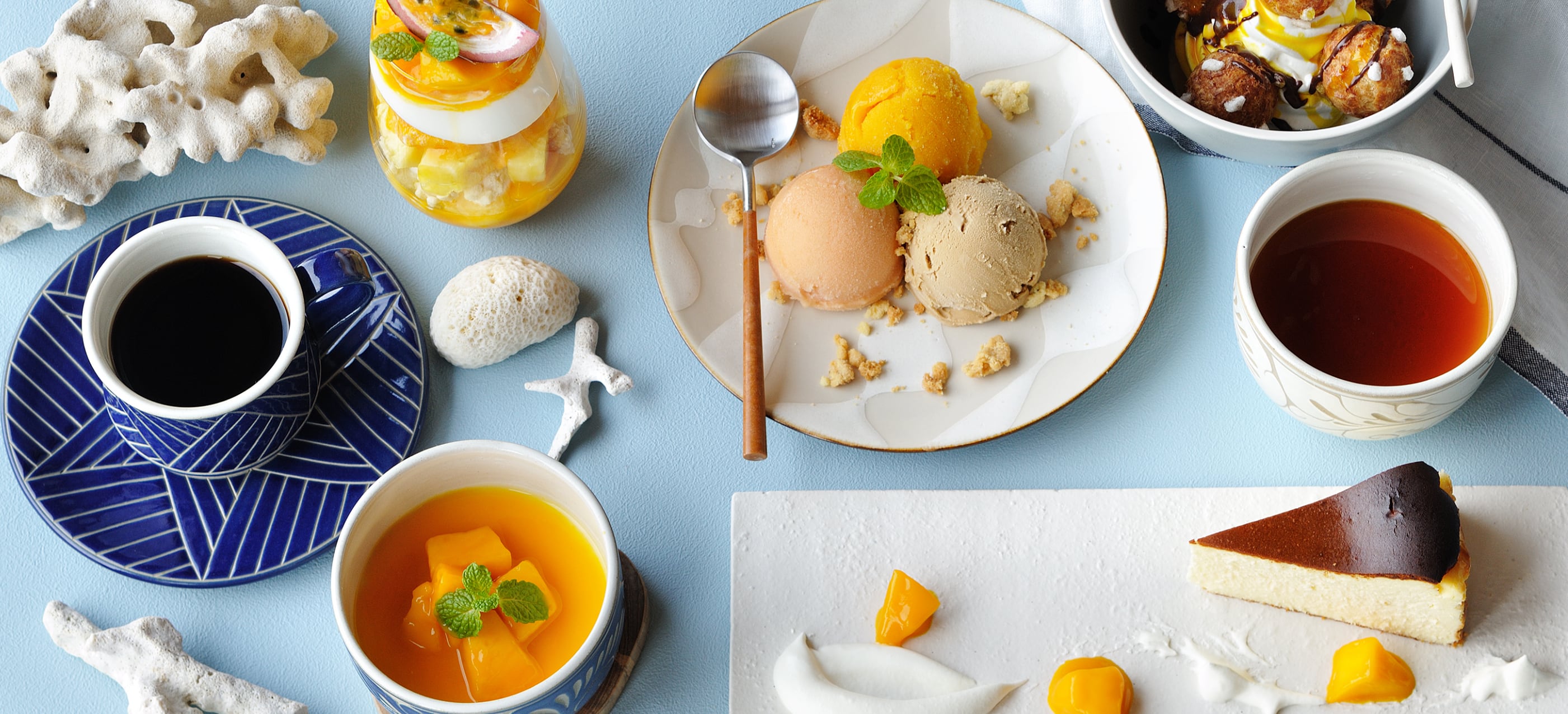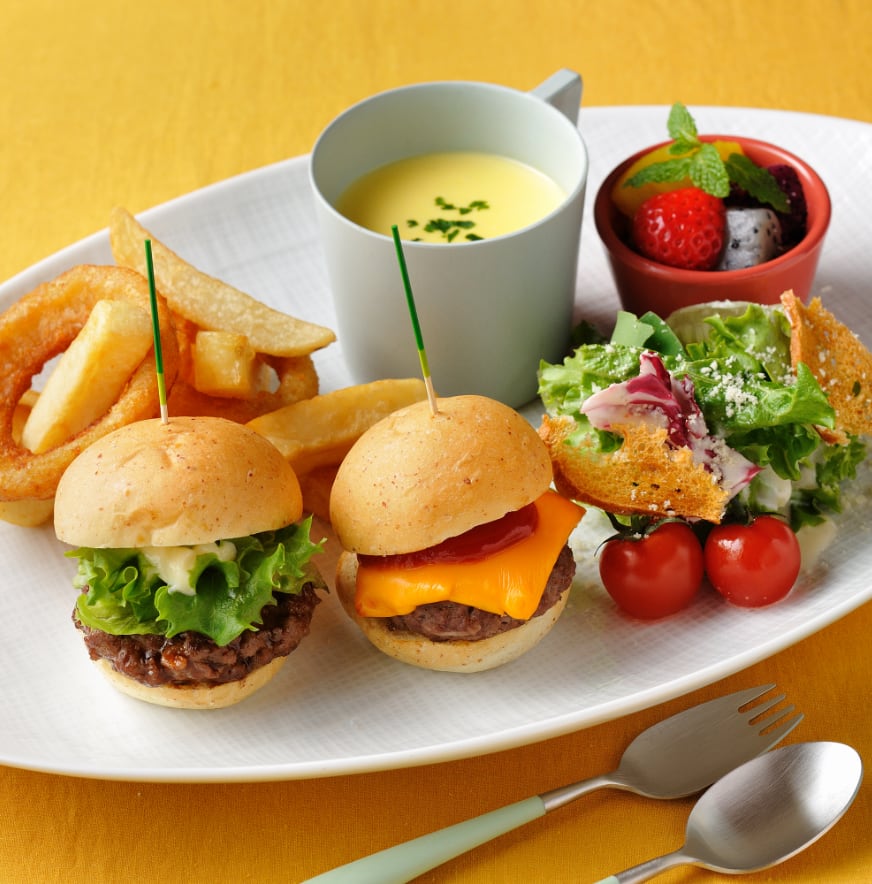 OLU Grill serves original sweets, such as gorgeous fruits parfait with pineapple and passion fruits, rich cheeze cake with mango sause, and so on. Also the kids menu, includeing small hambergar, soup, and salad, is available.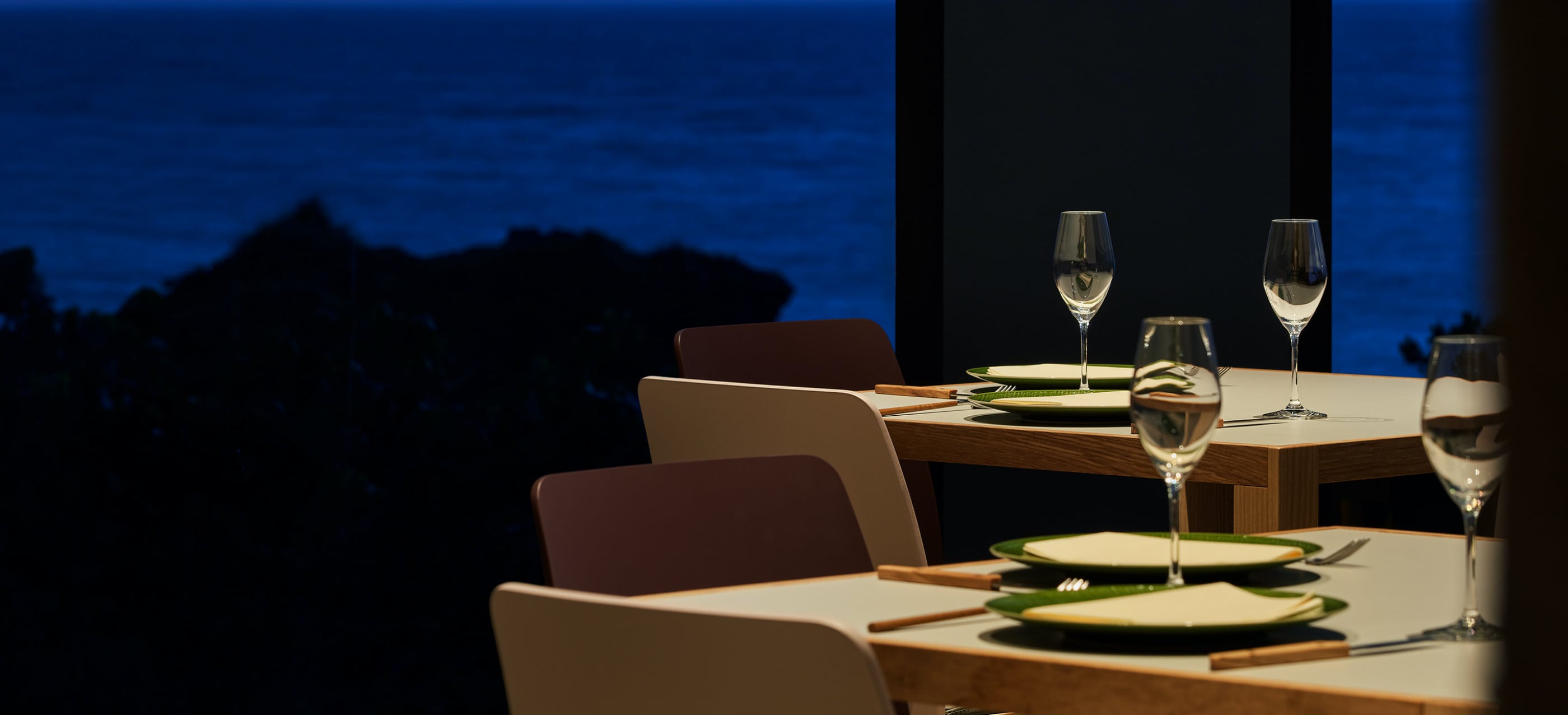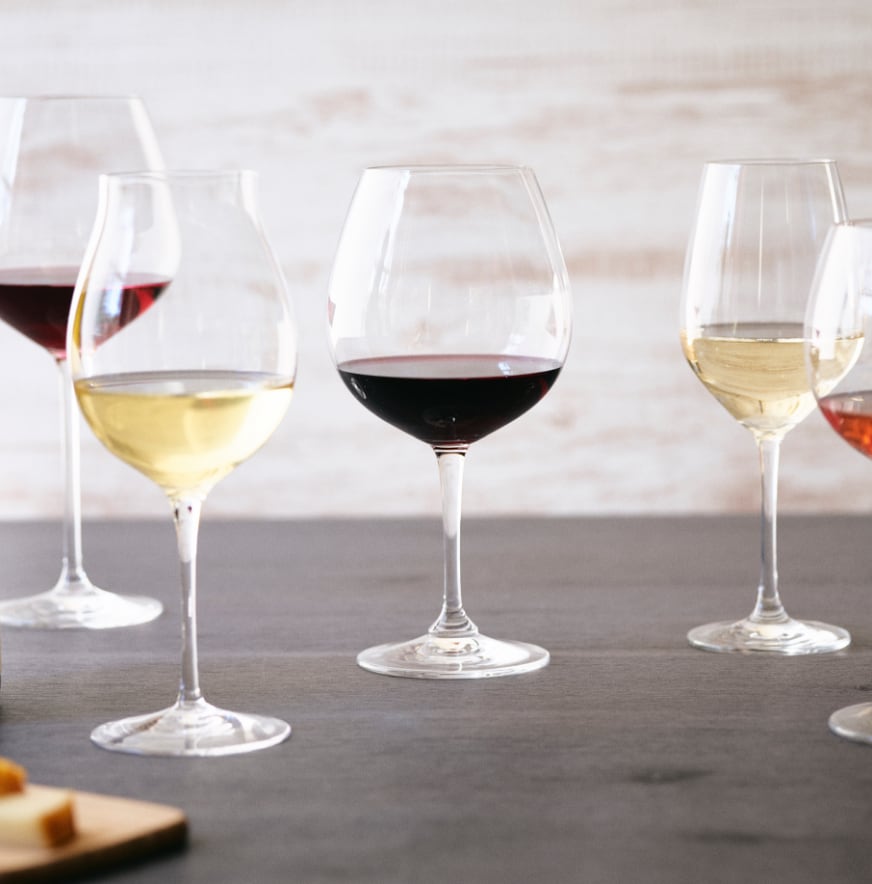 An excellent wine selection selected by sommeliers who are familiar with domestic and international wines. The theme of the lineup is "island". Like Okinawa, wines made on an island surrounded by the sea can be enjoyed in a glass or decanter, or you can enjoy it in a bottle. We also have sake unique to Okinawa, such as Orion beer, awamori, and colorful cocktails.
Hours Lunch 12:00 am - 2:30 pm ( L.O. 2:00 pm ) Dinner 5:00 pm - 9:00 pm ( L.O. 8:30 pm )
Information
About 90 seats