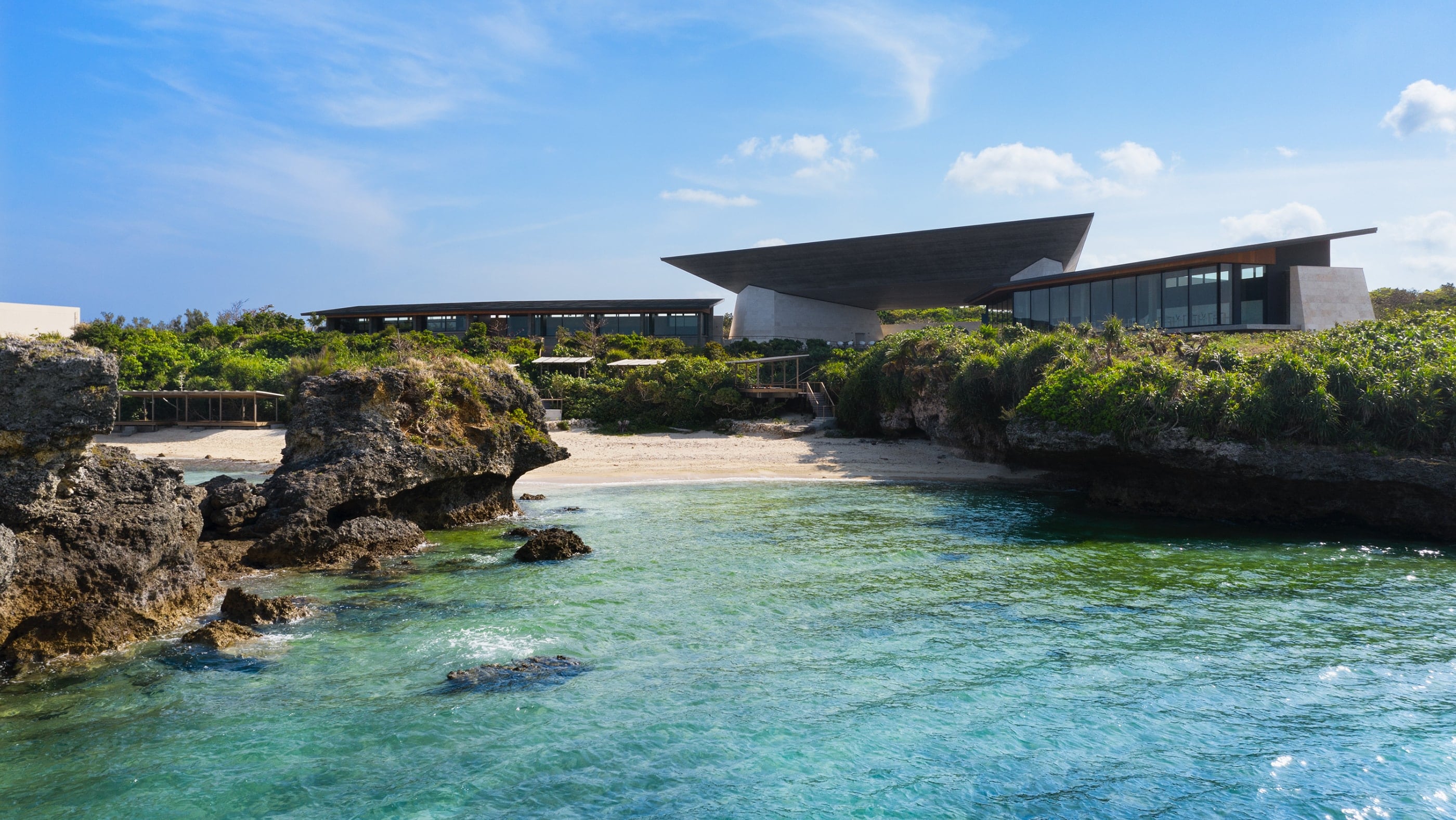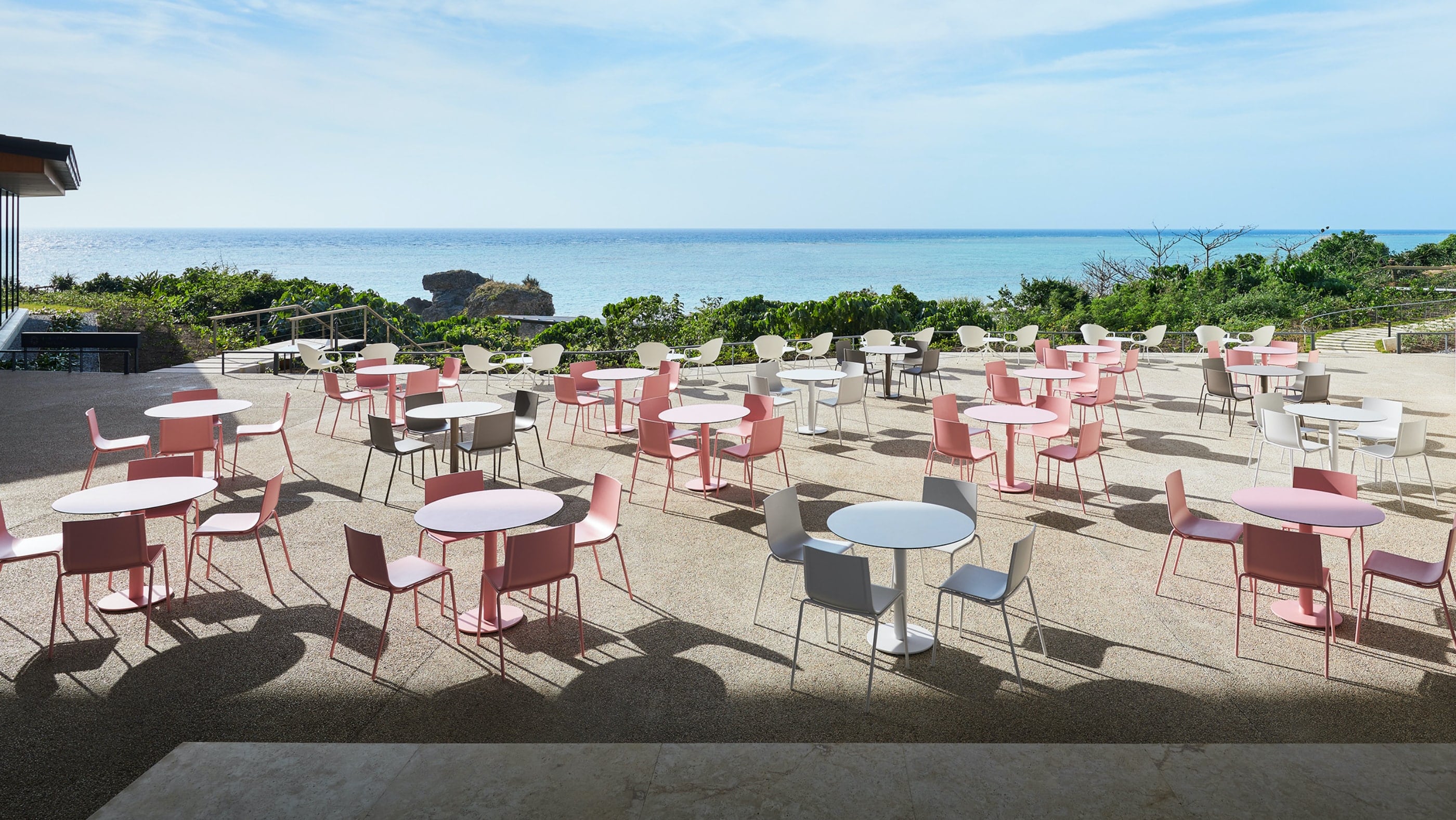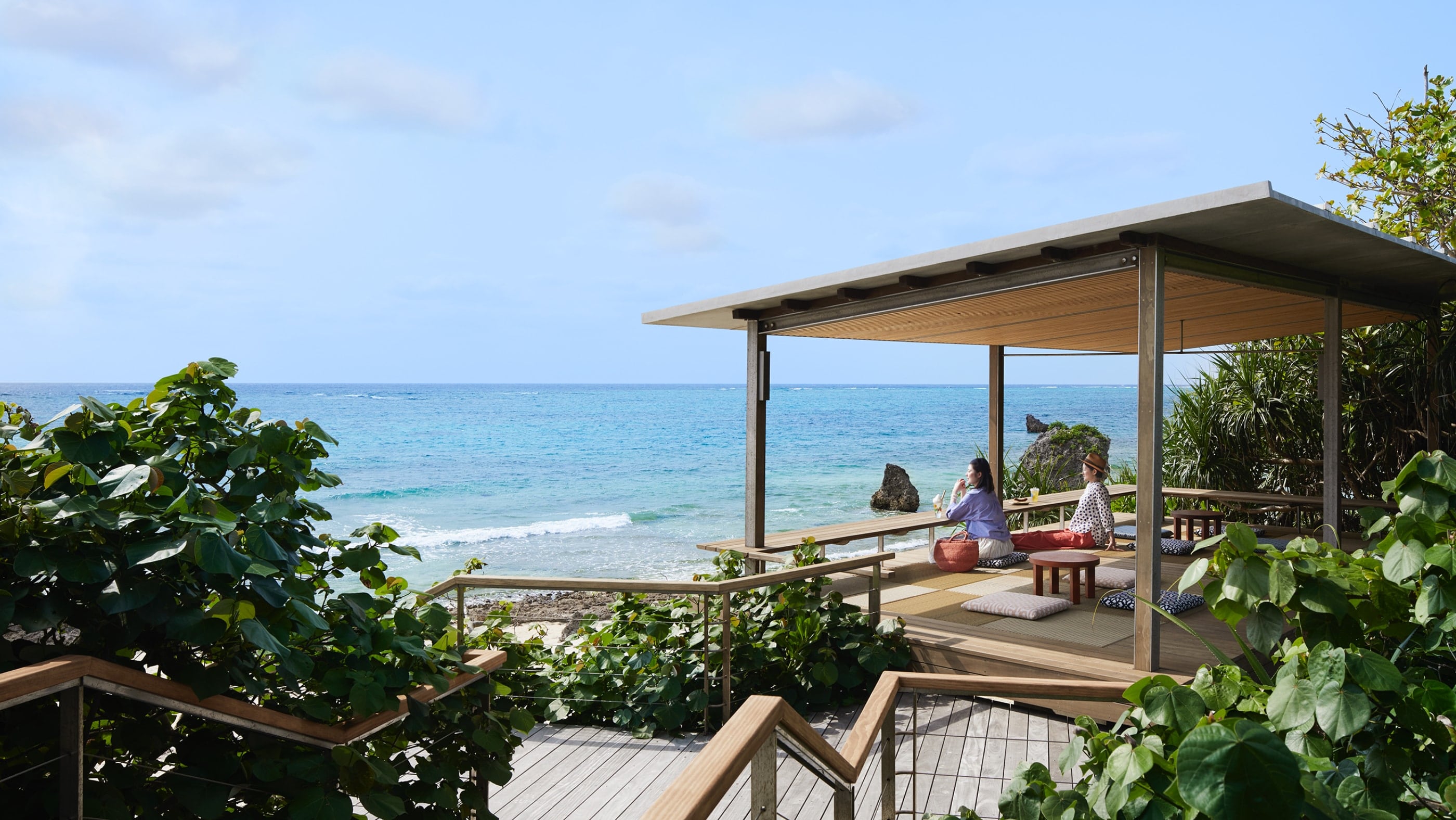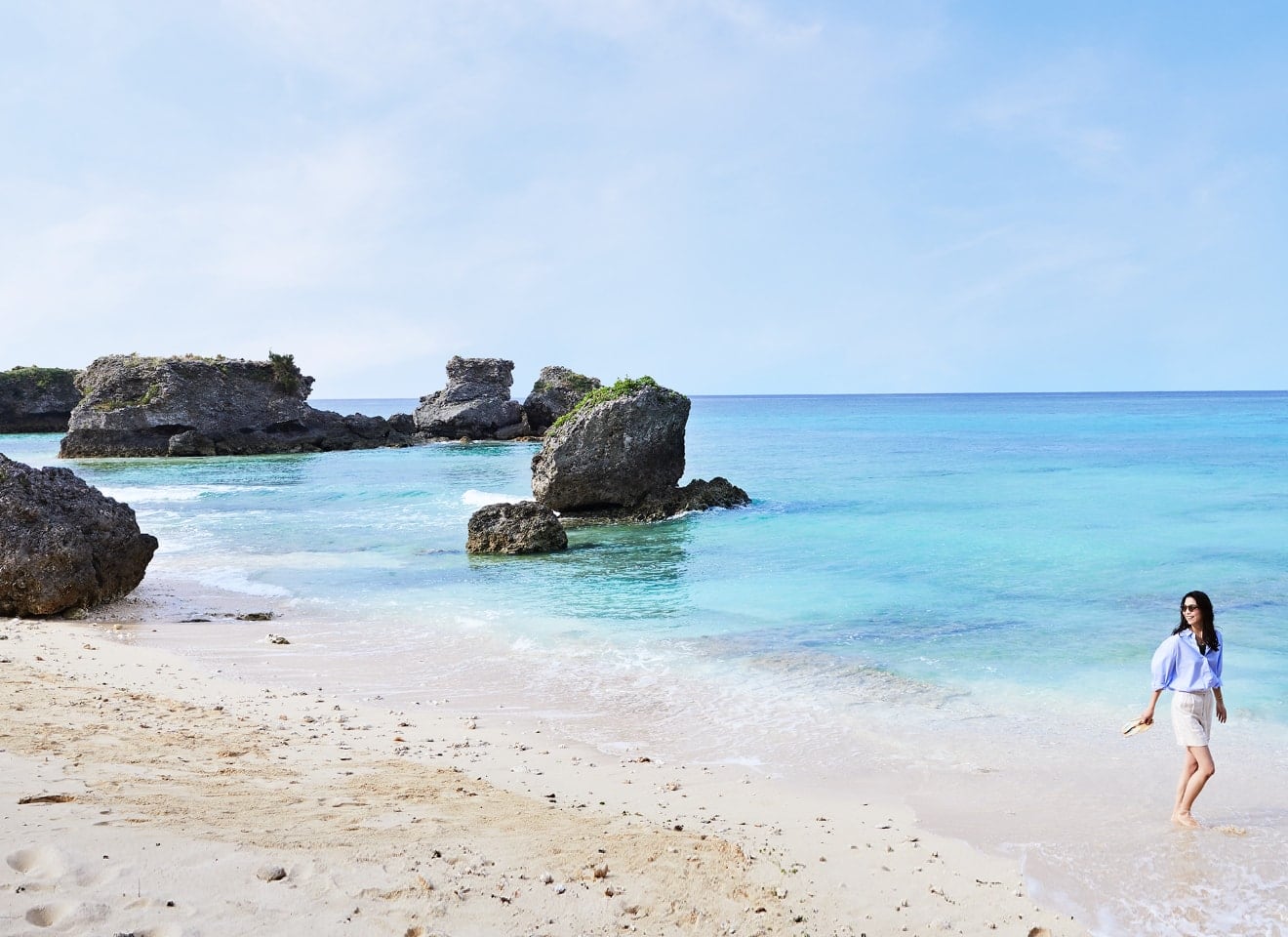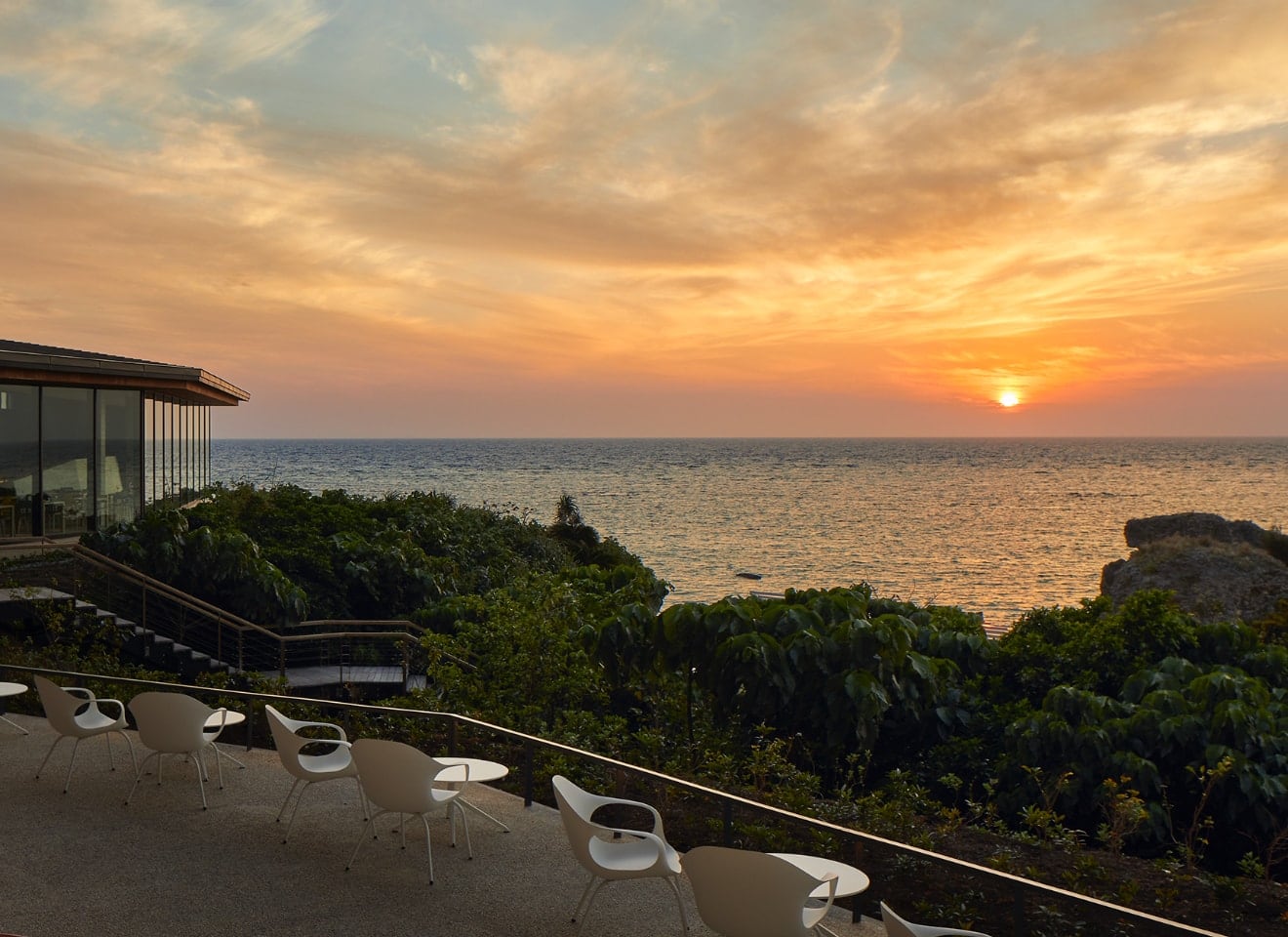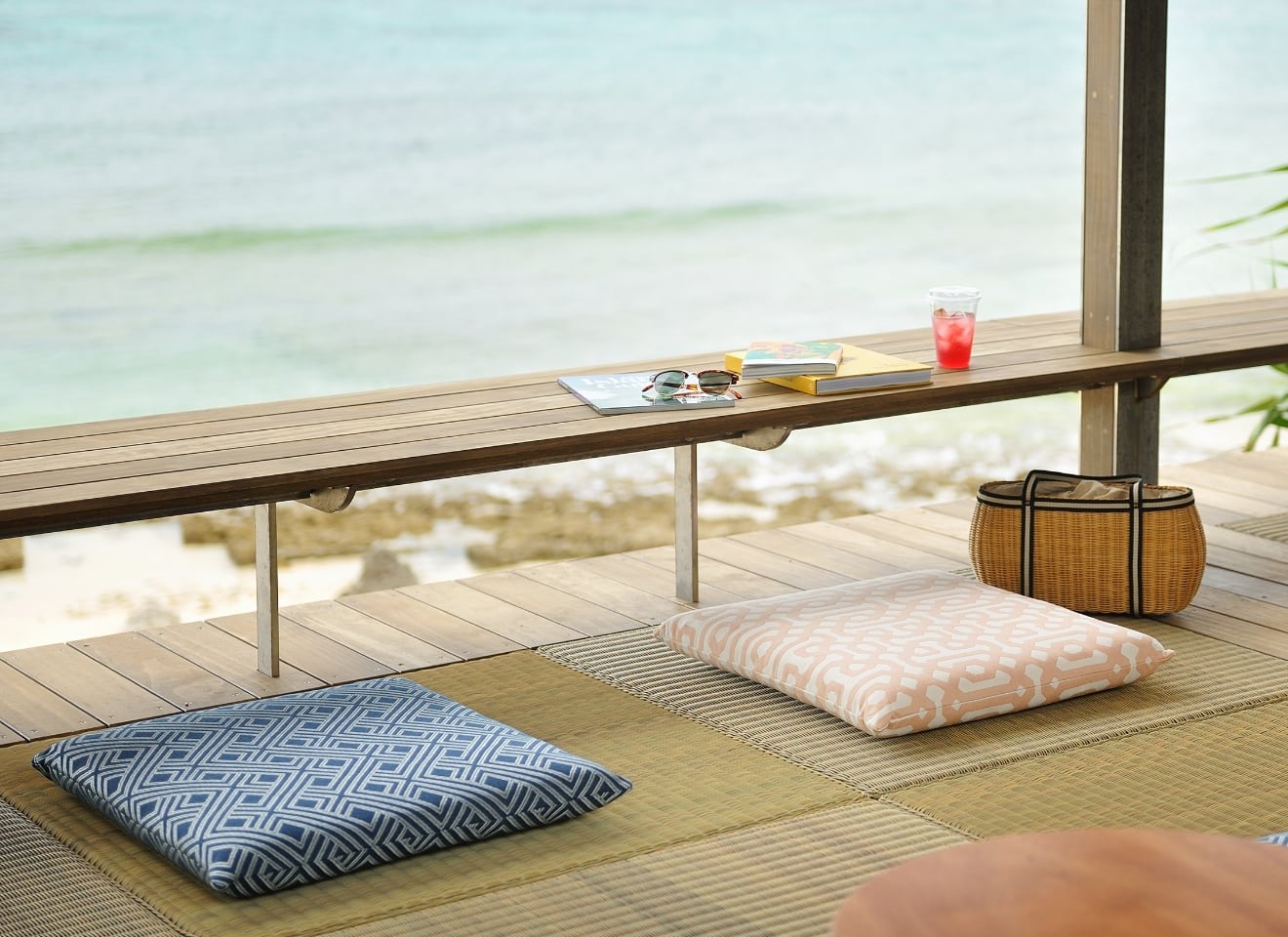 On natural landscape a cosy space where you can forget your daily life one of the largest seaside cafe in japan
"Hoshino Resorts BANTA CAFE" is located in Yomitan village, Okinawa, where the beautiful ocean surrounded by coral reef, big rocks, and rich natural environment is still remain. The cafe, which stands on a hill of the cove, overlooks the horizon and offers dramatic views of the sunset over the ocean in the evening. In the extraordinary space created from the magnificent nature, you can meet the unforgettable scenery.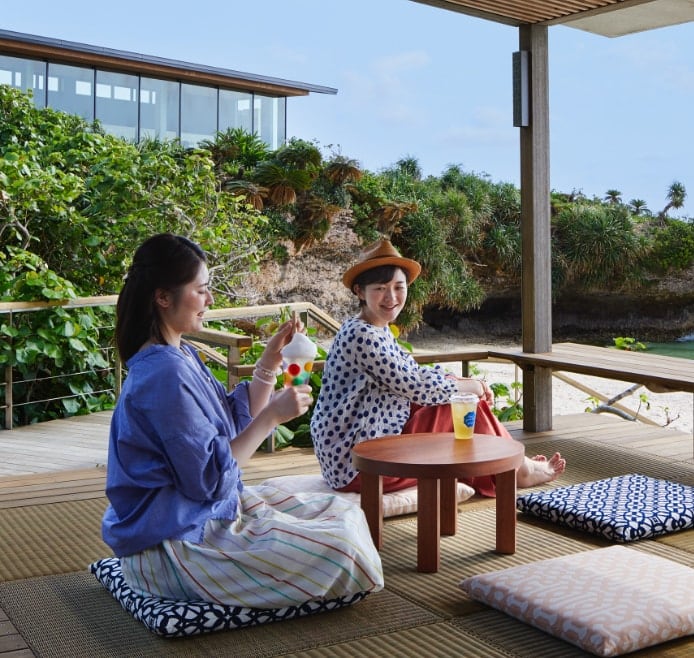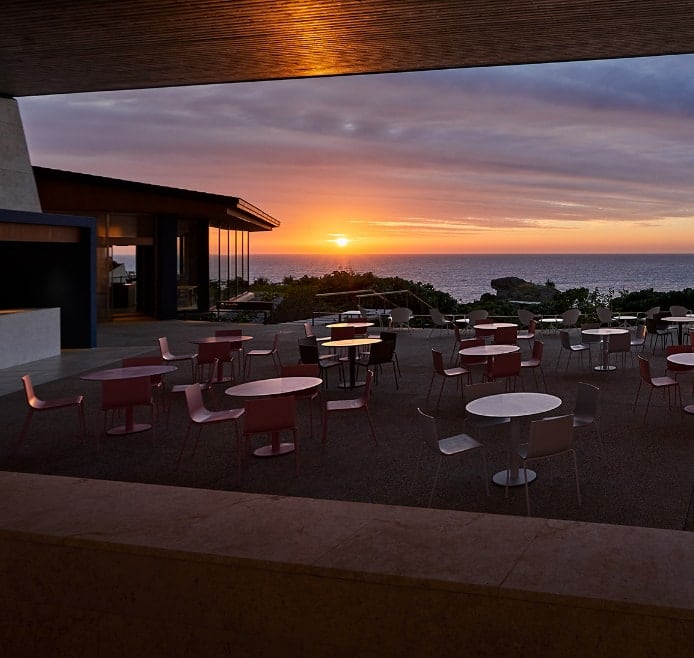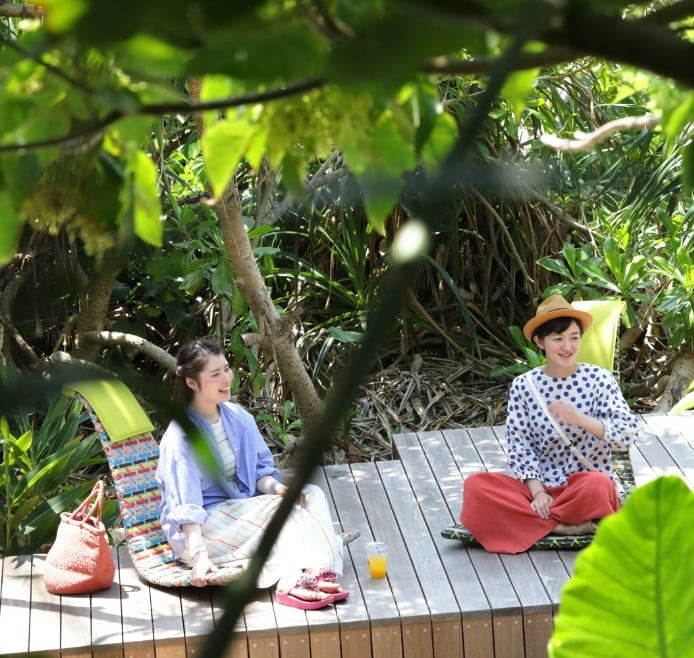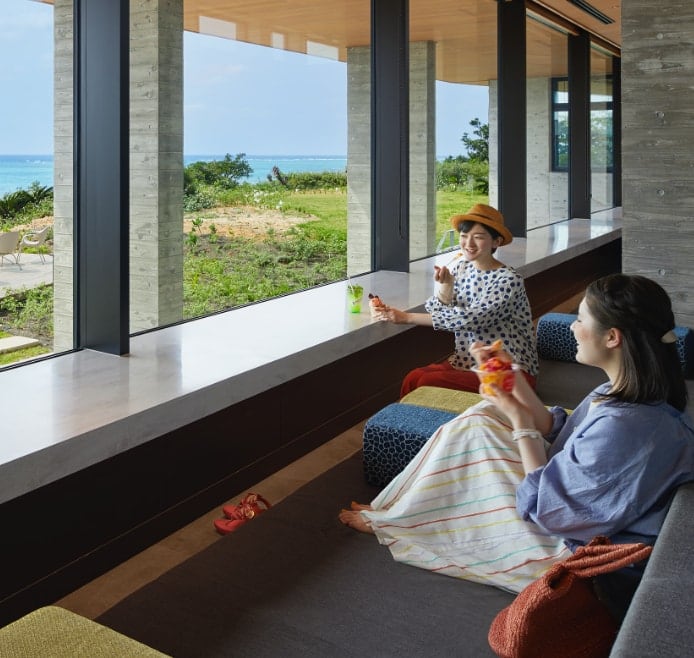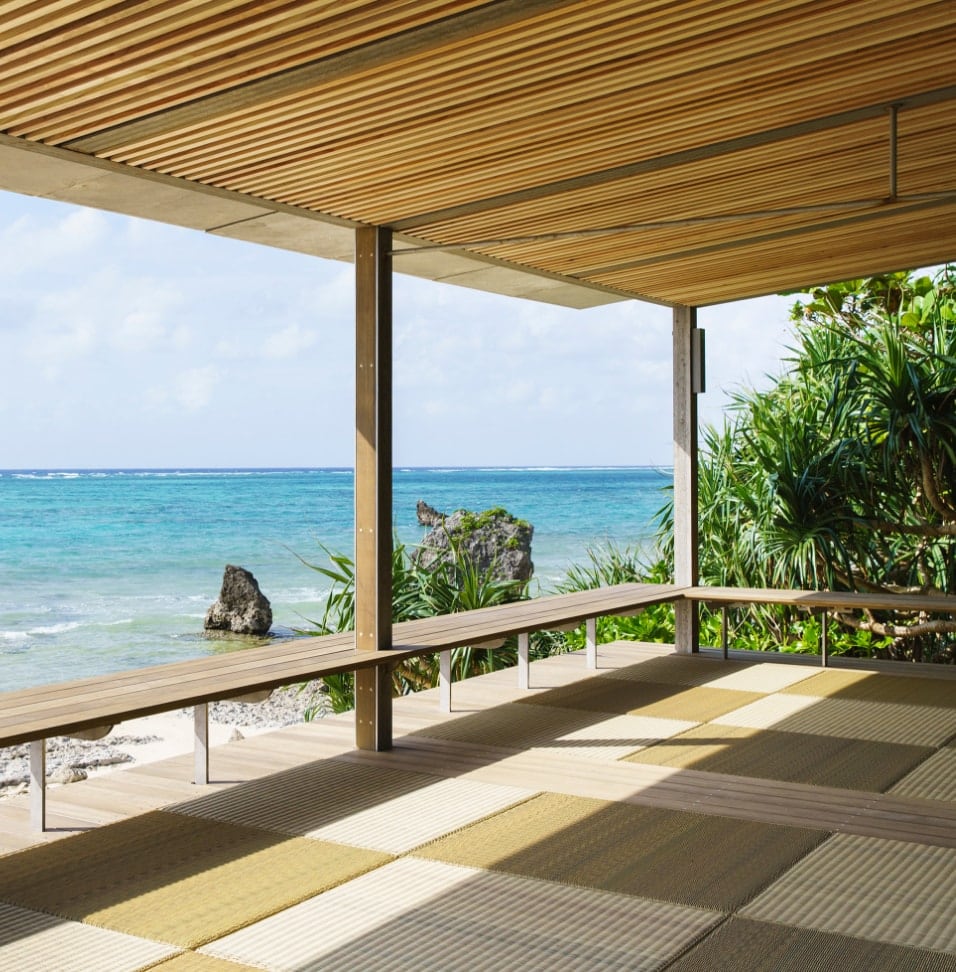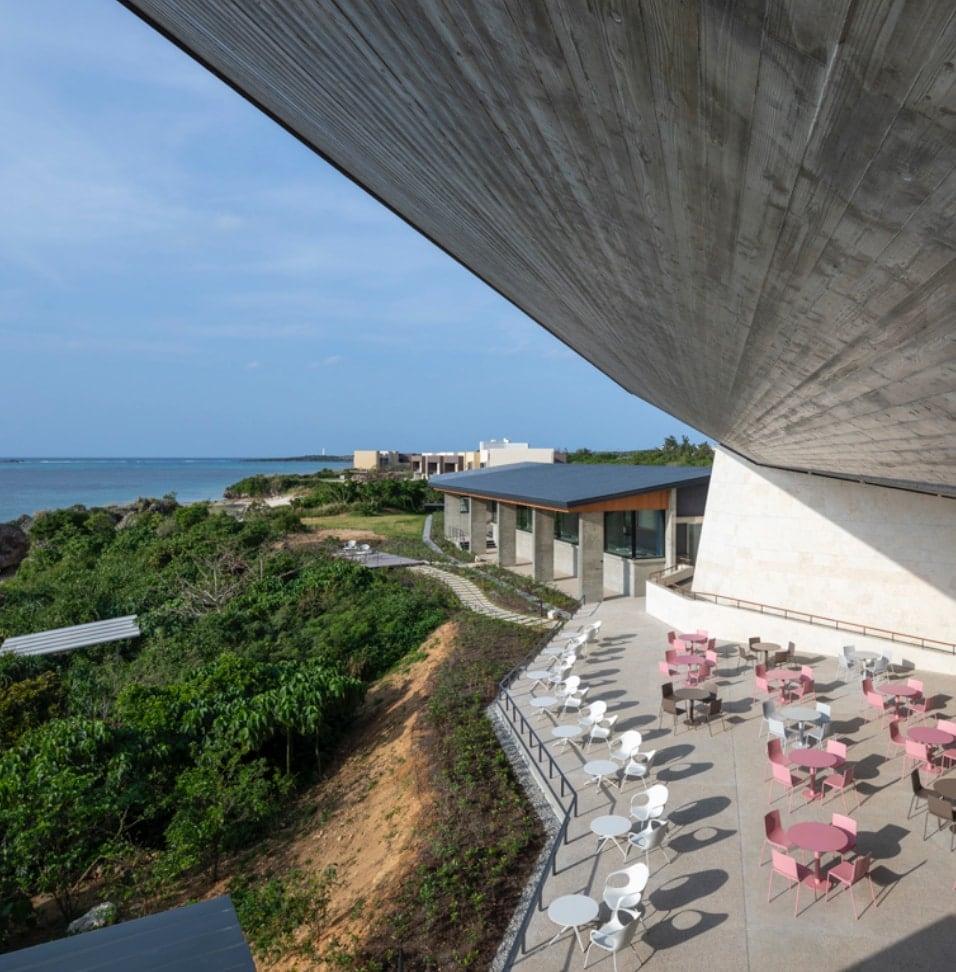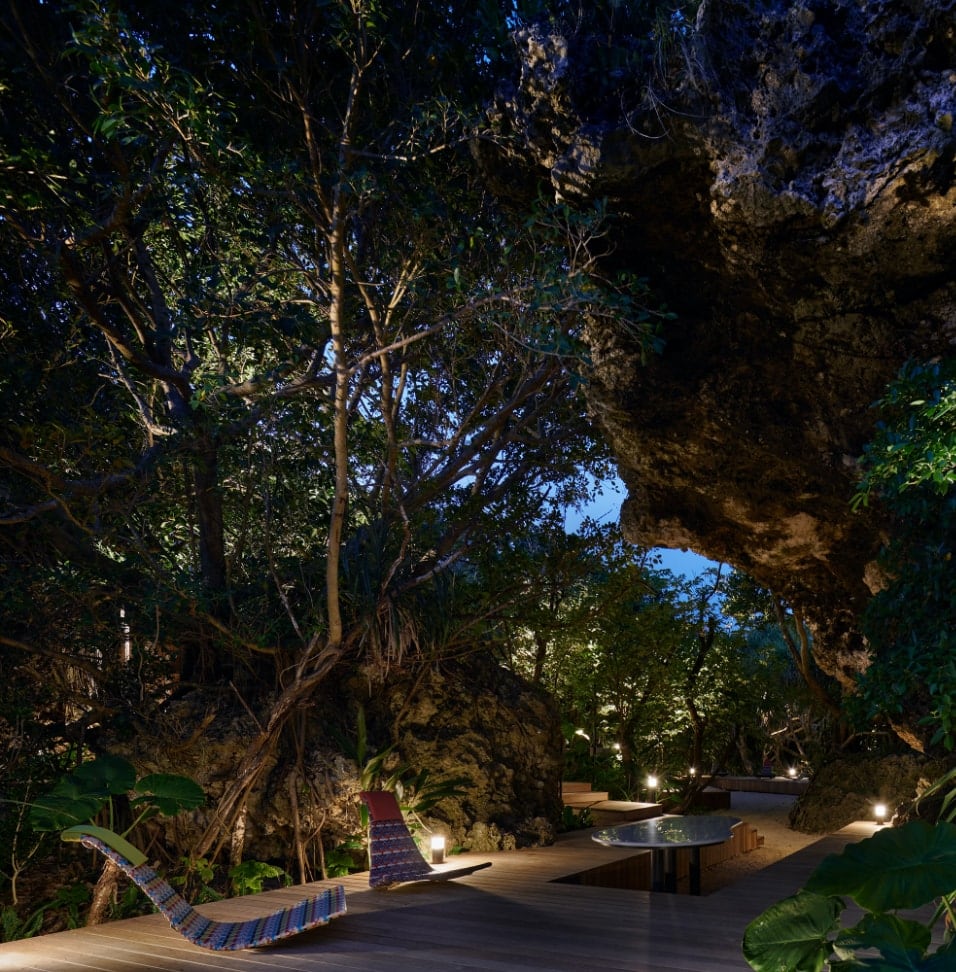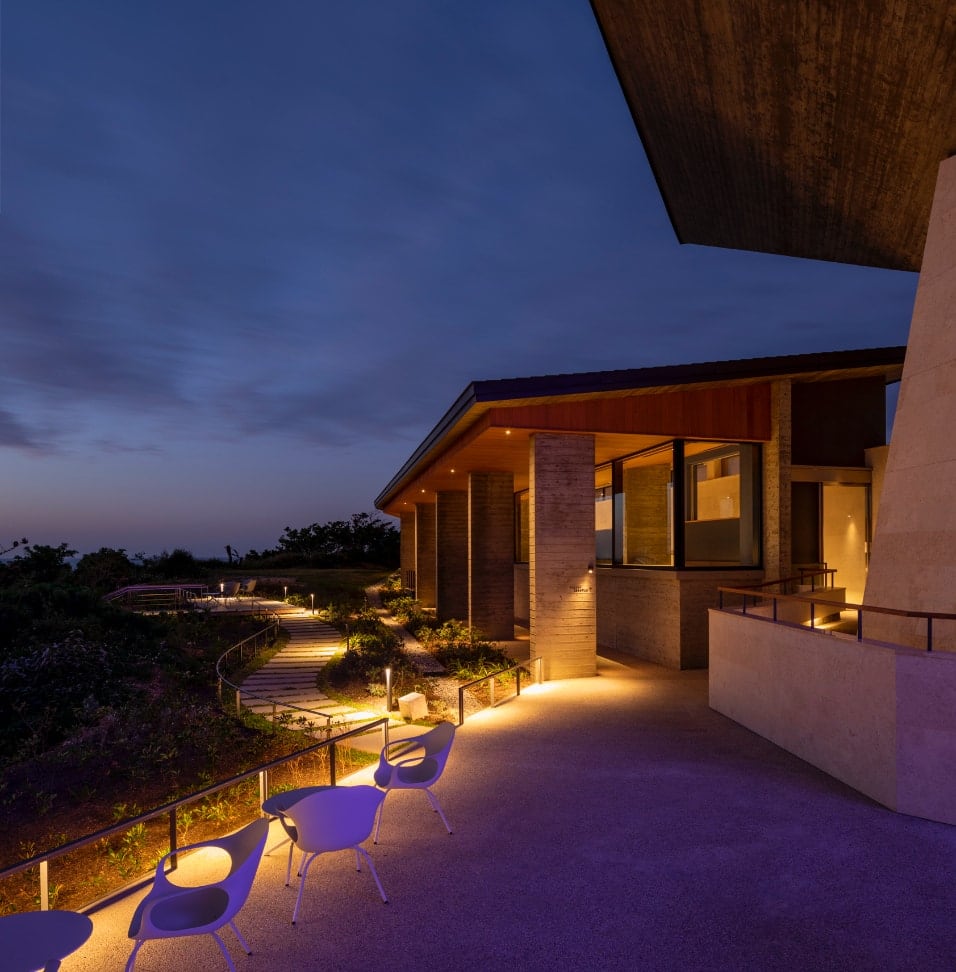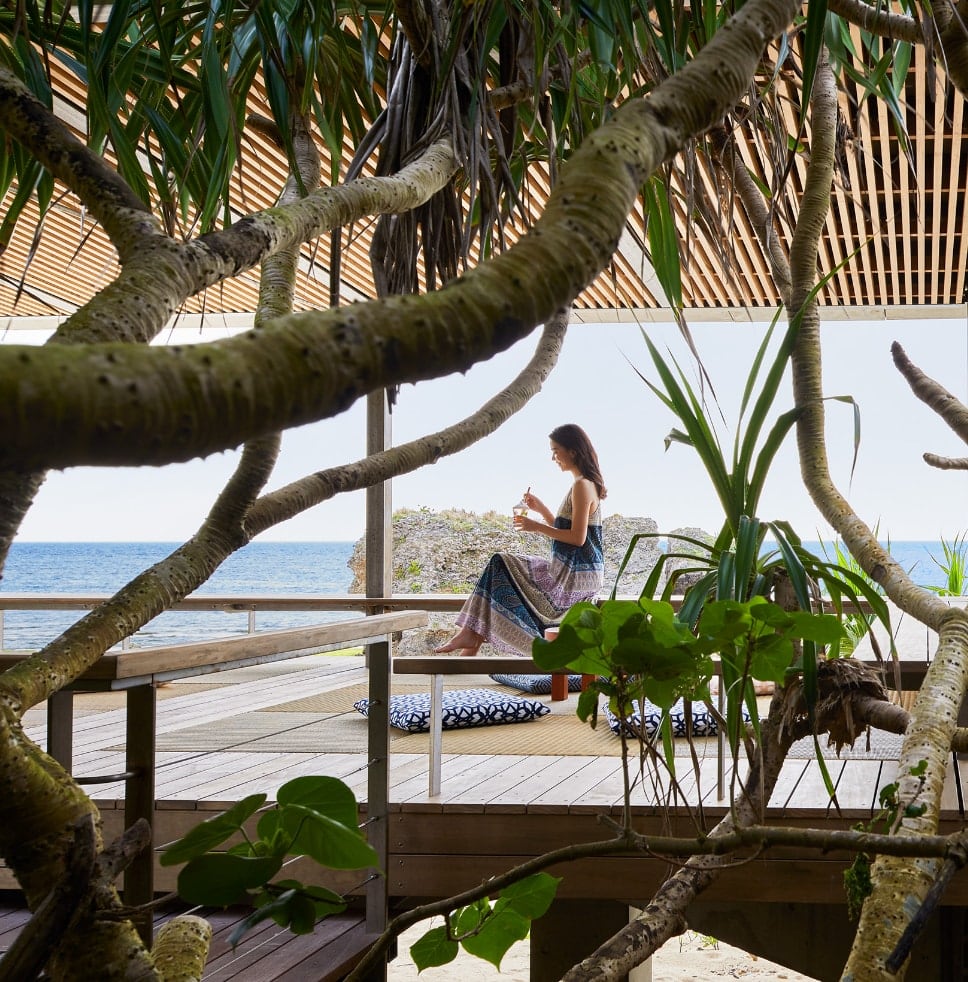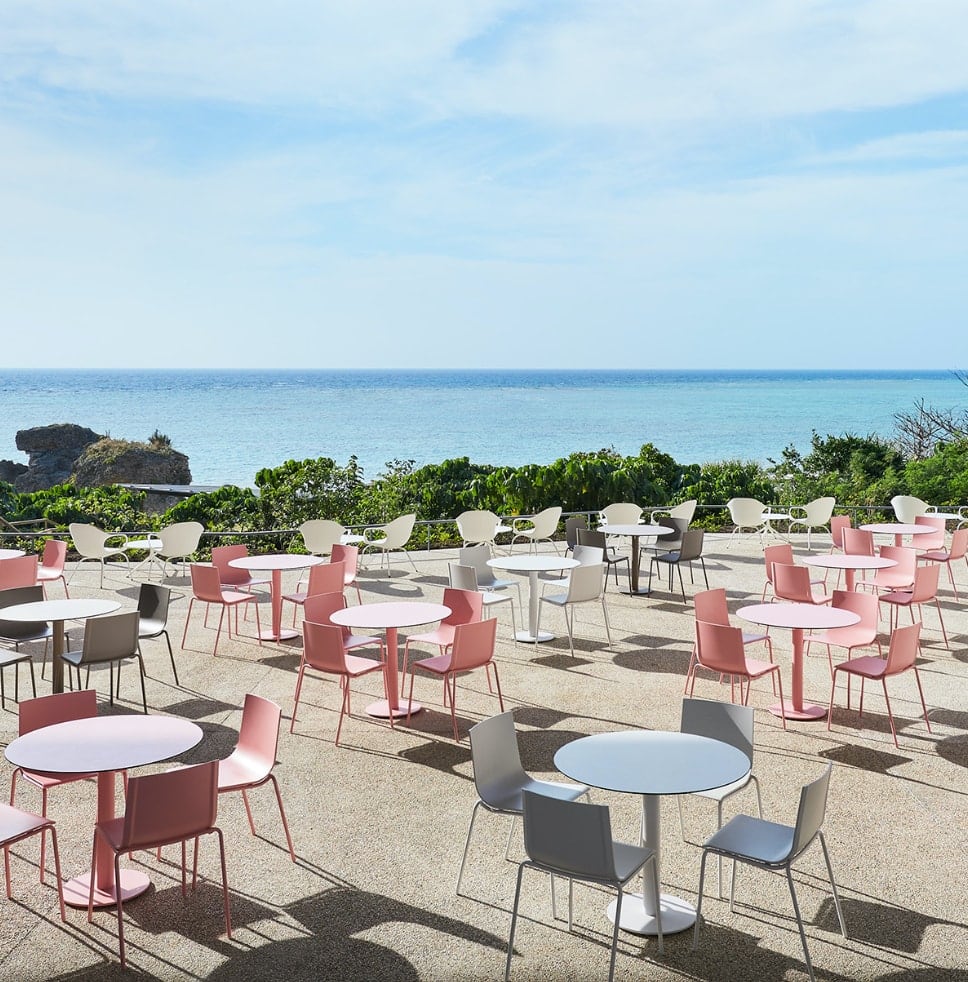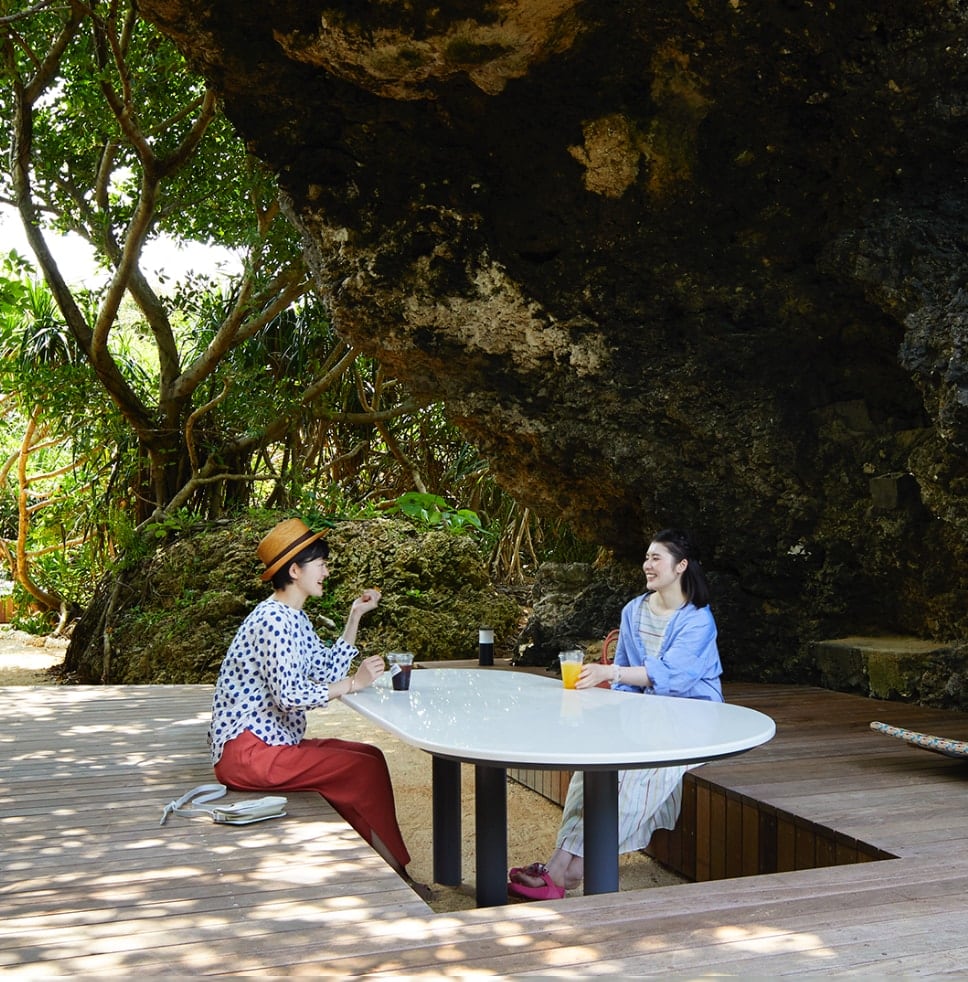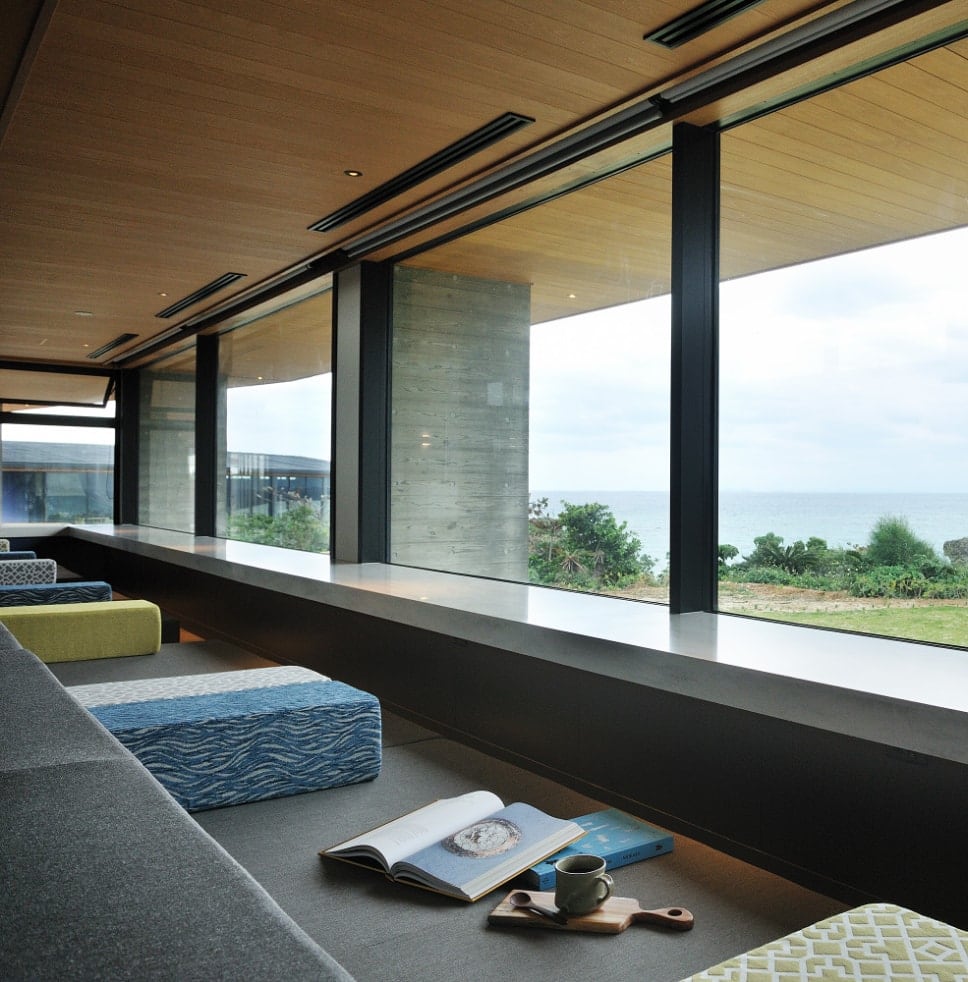 4 Unique areas
You can choose based on how you feel on that day.
You can relax at your favorite place from the four areas that take advantage of the natural coast. - A "Oyane Deck" that has a panoramic view, a "Seaside Terrace" where you can listen the sounds of the waves and feek the sea breeze, a "Rocky Terrace" that hides in native plants and natural rocks, and a "Gorogo Lounge" where you can lie on a sofa and overlook the west coast.
Authentic grilled food
with blue ocean view
Next to BANTA CAFE, there is a authentic grill restaurant "Hoshino Resort OLU Grill". "OLU" means "blue" in Okinawan dialect. At the dining overlooking the endless blue ocean, you can enjoy wood-fired steak and seafood served with Okinawa's unique sauce such as awamori and black vinegar. At lunch, you can enjoy a thick hamburger with juicy patties.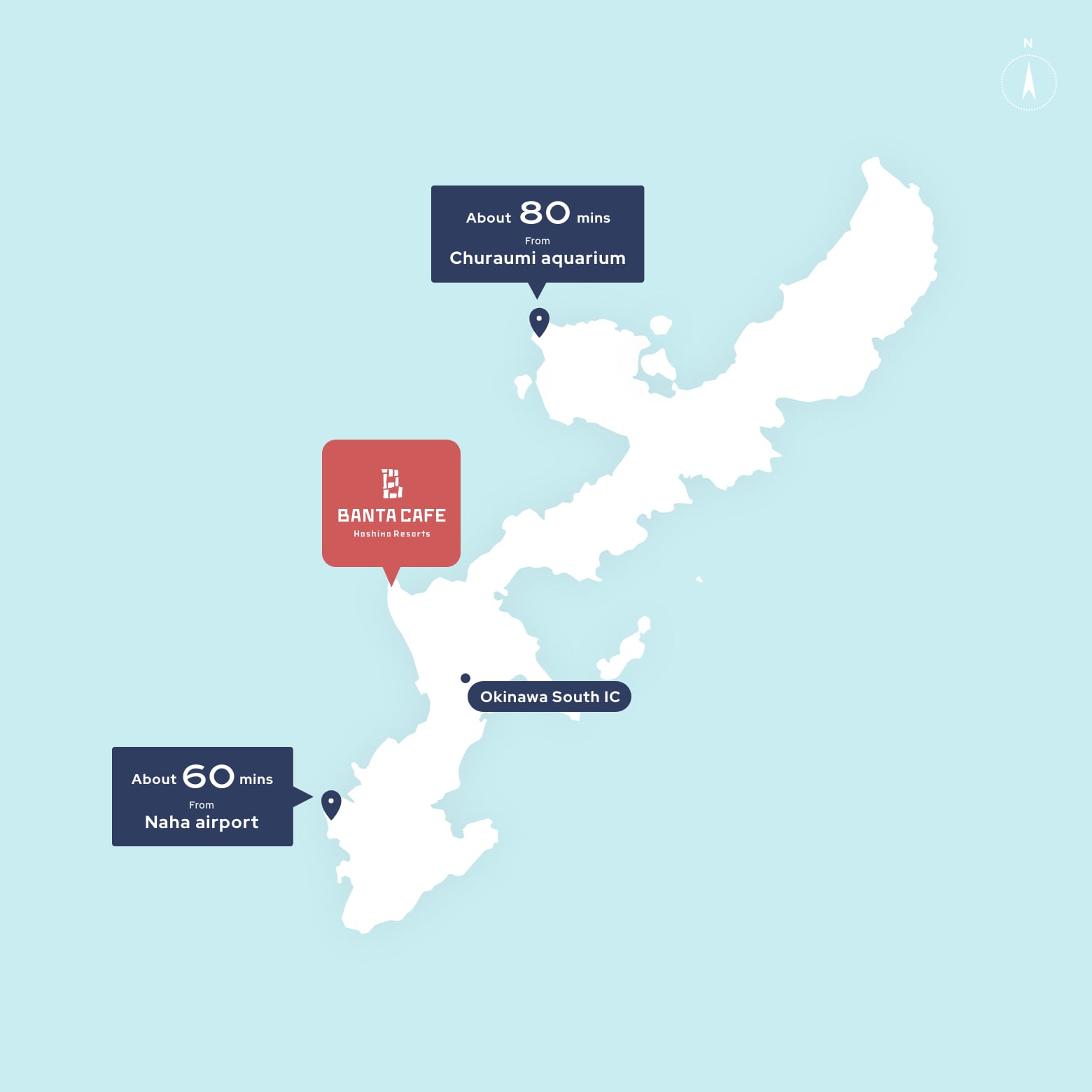 illustrated map

Google Map
About 1 hour from Naha airport.
Located in Yomitan village
with a view of the calm ocean
Location: 560 Gima, Yomitan, Nakagami District, Okinawa
Parking lot:Available up to 77 vehicles
(Free for 60 mins by using cafe or resutaurant)